Port Moody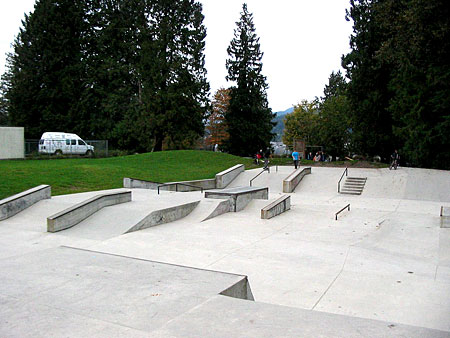 An overview of the Port Moody skatepark. Ledges and rails galore.

Description:
Fun park. Super smooth, no pedalling required and lots of rails to hit.

Address/Directions:
Go to Port Moody and turn onto Moody Street going towards the water. The road will curve around 270° to the left and will come out on another road called Murray Street. Turn left onto Murray Street and continue East. You will pass under the bridge you came in on. Keep going and you'll see the park on your left.

Comments? Click Here


There's a wide starting bank with a mellow quarter sticking out of it.
2 local girls, a tiny funbox thing and a small rail that you can just barely get your pegs onto.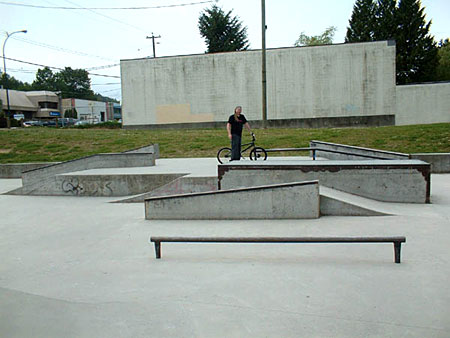 Here I am standing on the large funbox. From on the left there is a downslope ledge and a skinny across and down ledge. On the right there is a downslope ledge that nobody uses and a low rail. In front of me is a launch to manual pad and a wedge to wedge thing with a skinny sloped ledge beside it.
Here are two larger sloped ledges and a tire height square rail that's pretty fun. Just off to the right is the round rail that goes down a small 6-stair.